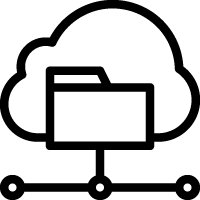 Project
When the project needs a neutral place where participating companies and organizations can share documents independently of the internal systems of each participant.
---
Most popular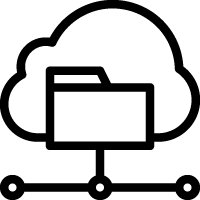 Customer portal
Provides the opportunity to share documents with all the company's customers and suppliers at a fixed, low and calculable cost.



---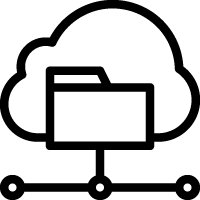 Enterprise
Is the edition that is aimed at those who are looking for that little extra, both in terms of functionality and access to service and support.


---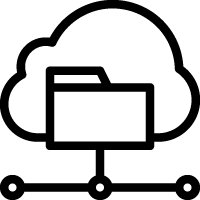 OEM
Is an edition aimed at cloud providers of other IT services and who want to use selected parts of iCoordinator's clients as part of their own service under their own brand.



---
Function comparison iCoordinator

™
FILE FEATURES

Project

Customer portal

Enterprise

OEM

Labels (metadata)

Automatic versioning

Version comments

Uploading files by email

Manual file locking

Automatic web client file locking

File annotation

User and group-level rights control

Document viewing online

Share file via link

Manage multiple portals with the same login

Downloading files and folders

Uploading files and folders by drag and drop

Subscriptions

Recycle bin

Synchronizing files to Windows and Mac

-

-

Automatic file locking of Excel and AutoCAD via file explorer

-

-

Off-line file management

-

-

Time display for last sync

-

-

Selective sync

-

-
SEARCH AND FIND

Project

Customer portal

Enterprise

OEM

Smart folders

File name search

Search for file content

-

-

Search by label name

Search by label value

Find events per workspace
PORTAL ADMINISTRATION

Project

Customer portal

Enterprise

OEM

Manage several workspaces

+

Ability to build template workspaces

+

Clone workspaces

+

Change logs on file events and permission changes

Assign group and workspace on invitation
CLIENTS AND API
(ways to connect)

Project

Customer portal

Enterprise

OEM

iCoordinator Web Client

iCoordinator Mobile Client

iCoordinator Web Extension

iCoordinator Desktop Client

-

-

API

-

-

Integration via Zapier

-

-

-
SUPPORT OPTIONS

Project

Customer portal

Enterprise

OEM

Email support

Phone support

-
-

Maximum response time cases (working days)

3
3
1
1

Extended support

+
+
+
+

Online start-up training 2 h (for admin)

+

+
STORAGE AND OPERATION

Project

Customer portal

Enterprise

OEM

File storage Amazon S3 Europe

Monitoring 24/7

Encrypted file storage

Maximum file size

5 GB (*)
5 GB (*)
5 GB
5 GB

365 days backup of deleted files

File versions are saved throughout the contract period

SLA 8-17 weekdays 99.7%

Oauth 2.0 authentication