Next One Technology AB
Next One Technology is the company behind NEXT, which is a customized cloud-based business system with everything you need for the the daily administration of a small or medium-sized construction, maintenance or contractor business.

Complete mobile contact to the staff in the field provides daily feedback of time, workorders, travel, materials and daily activity reporting, but also mobile access to all project documentation in the form of, for example, construction documents / drawings and control plans.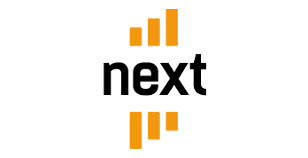 CUSTOMER

Next One Technology AB

PLACE

Linköping, Sweden

INDUSTRY

IT Software

STATUS

Ongoing

PRODUCTS

iCoordinator™ OEM

SERVICES

Development




Support
Strategy and Solution
The goal of using iCoordinator™ OEM was to make NEXT an even more efficient cloud-based business system for building projects - with fast, smooth and secure file management. The system has quickly been appreciated and demanded by construction, maintenance and contractor companies. In addition to managing the entire daily production, NEXT allows customers, suppliers, and other external parties to reach selected project information, the most important of which consists of different forms of documents.
The implementation of iCoordinator™ OEM means that for Next One Technology, a new market will be opened to companies that require professional document management. The NEXT and iCoordinator products complement each other perfectly and will enable high efficiency gains.
- "By integrating a powerful cloud-based business system for construction projects with a powerful document tool, we get the best of both worlds. When you have many ongoing tasks at the same time, it's extremely helpful having ALL project information in one place. For example, the ability to save attachments directly from the mail client to the right project folder in NEXT will save you a lot of time and money", says Anders Jacobson, main owner of Next One Technology.
"Designtech Solutions is a strategic partner with extensive experience and excellence in its field, which our common customers will benefit greatly from."