iCoordinator™ Project
The basic idea with iCoordinator™ Project is to facilitate document-based secure collaboration in projects.

Feel the peace of mind of having control over the projects, even when many organizations are involved, gnome to minimize the risk of unauthorized access to materials and information that they should not have access to.

Through good information security and traceability, documents can be shared in a controlled manner between all project partners and previous versions can, if necessary, be downloaded throughout the project's lifetime and deleted documents can be retrieved from the backup via support, where you can of course turn in Swedish.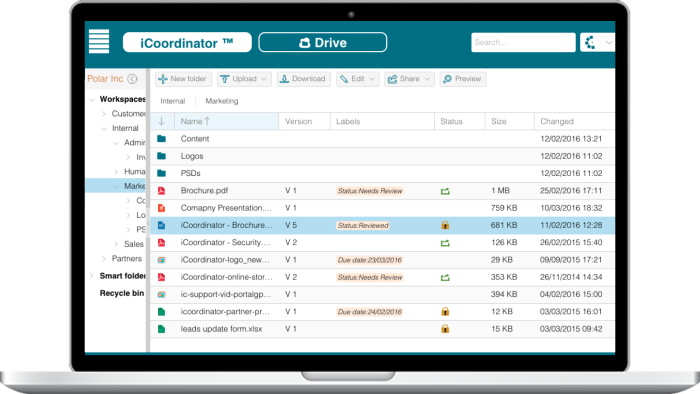 Strengthens collaboration
iCoordinator™ Project strengthens collaboration in the project and includes project employees who jointly share information, which provides an inclusive environment, quality-assured documents and helicopter perspective.

With a fixed low monthly cost, it provides a cost overview and facilitates calculability in, for example, budgeting and project applications. & Nbsp.


iCoordinator™ Project is for you as:

Need a neutral place where participating companies and organizations can share documents independently of the internal systems of each participant


Want a simple calculable cost for the project without thinking about how many users are needed internally or externally


Has many and / or large files in the project and needs a generously included storage space

Value-creating key features for iCoordinator™ Project:
Automatic version control


User-level and group-level rights management


Document Viewing Online


Share file via link


Upload files and folders by drag & drop


File Annotation


Automatic file locking via web client


Possibility to add projects to the same portal