Newsletter Designtech
Designtech newsletter November 2021
---
Digital signing
A secure solution for signing and storing agreements
A legally sustainable digital signing of documents with BankID and a secure storage of the documents after signing provides an efficient signing process.
Read blogpost here!



Kundcase: Next One Technology AB
Next One Technology is the company behind NEXT, which is a customized cloud-based project- and business system with everything you need for the the daily administration of a small or medium-sized construction, maintenance or contractor business.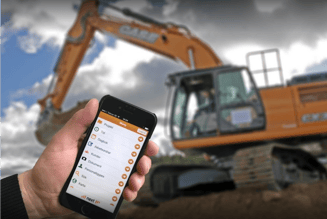 Complete mobile contact to the staff in the field provides daily feedback of time, workorders, travel, materials and daily activity reporting, but also mobile access to all project documentation in the form of, for example, construction documents / drawings and control plans.
Read about how Next One Technology has Designtech's OEM-solution for document management to widen its offer in their ERP.

Click here to read more!

Training in iCoordinator
Welcome to sign up for our free trainings in iCoordinator!
A link to the teams meeting will be provided over e-mail.
Sign documents in Visma Addo and store in iCoordinator -Swedish




We 10/11 at 10.00-11.00





The basics of iCoordinator - English




We 10/11 at 15.00-16.00




The basics of iCoordinator
-Swedish
We 17/11 at 10.00-11.00



Using metadata - Swedish




We 24/11 at 15.00-16.00
Sign up here!
How can we help you?
All users covered by our support agreement have access to our support via e-mail or telephone.
Send an email to: support@designtech.se
Call us at: +46 (0) 920 377 37
Read more on our website